The Importance of Water Inspections for a Property's Profile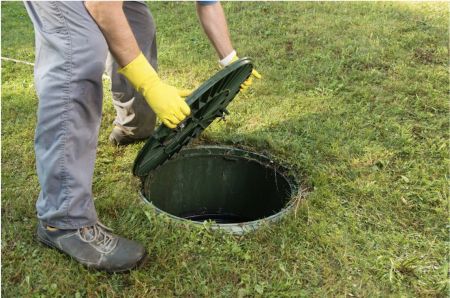 We all know how important water is. It makes up a large percentage of the human body. It is largely responsible for carrying nutrients to different bodily organs and is essential for bodily lubrication and temperature regulation. Not only does water have so many physiological uses, but there are many practical uses for activities of daily living. It is needed for people to stay clean, to wash hands and clothing, and also stay hydrated. The truth is, you cannot survive without a consistent water supply. At the very least, your life would be largely hindered if access to running water was limited or disabled. Yet, well and septic inspections still tend to get under prioritized and overlooked in the context of a real estate transaction. If the purpose of purchasing a property is to provide a living environment for a family, then failing to get water or POWTS testing should be considered irresponsible.
Finances are such a large part of our lives, especially if you have a family. Purchasing a home is perhaps the largest financial decision a family is going to make throughout their lives. It is not only large because of the amount of money being processed in the transaction, but because of the factors within that transaction that impact the amount of dollars over the course of ownership. Real estate agents provide full fledged property reports to potential buyers. They do this because there is so much information that comes with a home as a whole. The square footage of a building, the appliances that are included, and how old the roof is are just a handful of examples that determine a home's evaluation. When making such a large financial decision, frugal buyers register the information in a property report and use it as a main point of reference in the decision.
Imagine receiving an offer you couldn't refuse, then purchasing a home without being aware of an issue with the POWTS or private well. Up front, it may feel good like you got a deal, and accepting an offer on a house and moving in is not only exciting, but usually a relief. However, you won't feel too great about your investment when the products of a faulty POWTS or water well start to rear their ugly head.
The problem with septic issues is you can't get away from them once their effects start setting in. Some home issues are temporary, cost effective solutions you can get away with like painting or even an air conditioning system, but these options aren't really available when the water source is failing. Water gets contaminated, drain water starts backing up in sinks and showers, basements start flooding and the list goes on. Next thing you know you are spending thousands of dollars on replacing and installing a new septic system that really makes your initial home purchase not seem like such a good deal after all, especially considering the stress that comes with these discoveries.
Water is essential for life. When purchasing a home, it is a category that needs to be prioritized. Getting your water or POWTS inspection is important to do before purchasing a home because it gives you the clearest idea of what the home you want to purchase is worth. Having this information could save you tons of stress and lots of money from water issues down the road. Guardian Well & Septic is unique because of the role we play in the real estate transaction. You will be given the most honest assessment without any conflicts of interest. Guardian Well & Septic is the right fit for any real estate professionals who want to add value to their clients by introducing experienced water experts to a buying scenario. We are here to provide unbiased report for the good of the real estate industry and those participating in real estate transactions.