Wastewater and Proper Disposal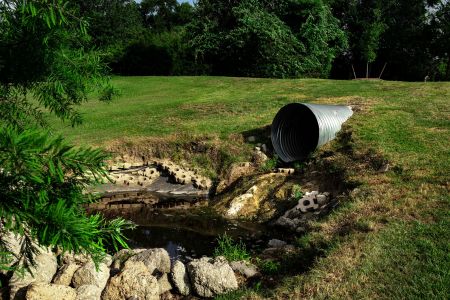 There are three main sources of wastewater: domestic, industrial, and mixed. Wastewater is the polluted form of water after usage from any of theses three sources. Wastewater is also referred to as sewage which can contain a wide range of contaminants, but vary dramatically depending on the source of waste. These contaminants can be categorized as physical, chemical, and biological. Common wastewater contaminants include complex organic materials, nitrogen & phosphorus rich compounds, and pathogenic organisms - bacteria, viruses, and protozoa. You may also find synthetic organic chemicals, inorganic chemicals, microplastics, sediments, radioactive substances, oil, and many other contaminants in wastewater.
Domestic Wastewater: Wastewater that normally comes from commercial domestic establishments or plumbing facilities in private dwellings. Wastewater from commercial domestic establishments include restaurants, country clubs, mobile home parks, motels, and hotels. This also includes wastewater from sanitary, bath, laundry, dishwashing, garbage disposals, and cleaning.
Industrial Wastewater: Wastewater that normally comes from oil, gas, mining, and chemical manufacturing companies, as well as food and beverage processing facilities. Industrial wastewater is also produced by kennels, car washes, vehicle service facilities, vehicle storage facilities, and milk houses.
Mixed Wastewater: A combination of domestic and industrial wastewater. Domestic and industrial wastewater sewers meet at a certain point and combine in a large-diameter pipe or tunnel. This is necessary as treatment plants cannot handle large volumes of wastewater, especially during a heavy storm. Mixed wastewater sewers are commonly found in older cities.
Subsurface Disposal Systems: Subsurface disposal systems are a sewage disposal system that removes domestic or mixed wastewater. Subsurface disposal systems are engineered in a way to properly remove wastewater to ensure public health, protect the environment, and prevent unnecessary public and private costs.
Wastewater Treatment and Disposal Systems
Disposal of Domestic Wastewater
The Department of Safety and Professional Services (DSPS) is responsible for regulating subterranean domestic wastewater disposal systems. Each design requires inspection and approval by the DNR to ensure proper disposal of domestic wastewater and adhere to environmental protection regulations. The DNR only regulates underground domestic wastewater systems that have a flow rate greater than or equal to 12,000 gallons per day, or an actual flow rate greater than or equal to 8,000 gallons per day.
Disposal of Mixed Wastewater
The DNR and DSPS jointly review proposed disposal systems for mixed wastewater. The DNR determines the potential need for coverage under a WPDES (Wisconsin Pollutant Discharge Elimination System) discharge permit and conducts the overall review of the project specifications. However, the formal approval for the proposed wastewater treatment and subsurface disposal systems must come from the DSPS. Together, they will review and assess the nature and source of the industrial wastewater component, potential for impacts on the treatment system and groundwater quality, and recommend any supplemental treatment steps deemed necessary.
Disposal of Industrial Wastewater
Due to industrial wastewater having the potential for chemical contamination, regulations for its disposal are highly regulated. There are certain industrial wastewater facilities that meet specified regulations before being disposed of through sewers, but is very unlikely that industrial wastewater meets these requirements. Instead, wastewater is typically recycled and reused within the industrial facility to help decrease the amount of unusable wastewater.
Proper disposal of wastewater produced by any of these sources is vital for a clean environment and safe domestic water usage. Guardian Well and Septic Inspections are available for an inspection of your personal septic system to ensure wastewater and other contaminants are being disposed of properly. Contact us today!